Edgecam
EDGECAM is a market leading computer aided manufacturing (CAM) system for NC part programming. With unparalleled ease of use and sophisticated toolpath generation, it's the only CAM system you'll need for milling, turning and mill-turn machining. EDGECAM utilizes your in-house knowledge and experience to drive the CAM process with automation tools to suit different applications - allowing you to maintain your competitive edge.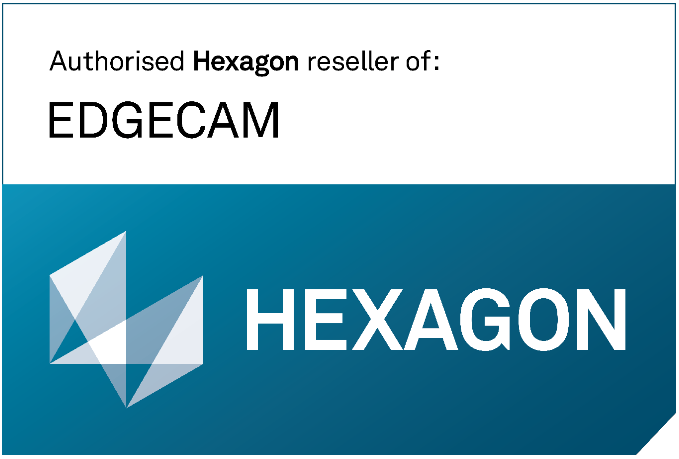 Mill/Turn
The use of tail stocks, steady rests, sub spindles, twin turrets along with C axis, CY axis and B axis are regular features on today's Multi-Task machine tools. In this collision rich environment, the programming of these machines is made simple and safe utilizing EDGECAM's turning and milling combinations in a single environment. With the addition of 4 and 5 axis simultaneous milling, the simulation of these machine tools is made even easier.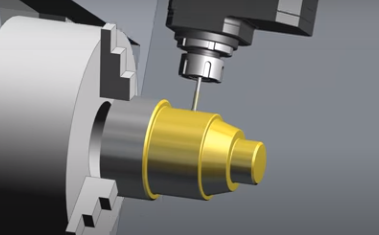 Milling
Intelligent Machining From Native CAD Data. EDGECAM Milling provides functionality to program wire frame geometry or solid model component parts on a variety of machine tool configurations, from 2.5 axis milling to complex surface tool paths on 3 to 5 axis milling machines. It seamlessly integrates 4 and 5 axis simultaneous machining within its milling and mill / turn environment to allow a range of multiaxis cutting strategies to be applied to the most complex tooling or components.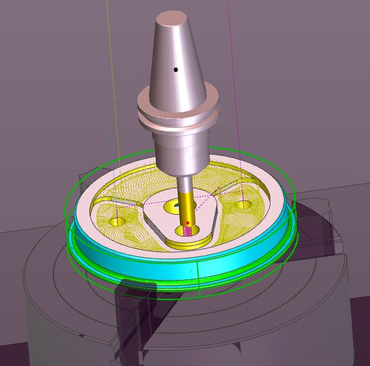 3D Milling
EDGECAM's 3D capability offers a complete solution for generating high quality, gouge protected toolpaths that meet the demands of manufacturers tasked with the programming and machining of complex parts and free form shapes. With an extensive suite of advanced 3D cycles that are ideally suited for rapidly generating toolpaths for all surface and solids machining needs, EDGECAMs advanced machining cycles bring optimized toolpath control, reduced cycle times and an overall higher level of machining efficiency.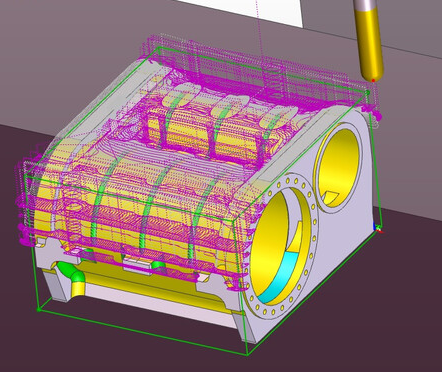 Turning
EDGECAM Turning provides functionality for a wide range of machine tools, including 2 axis lathes, multi-turret configurations, sub-spindle turning centers and mill/turn machines. EDGECAM fully supports turning centers including Bar Pull and Feed, Part Pick Off, Balanced and Mirrored Turning, and Turret Synchronization. EDGECAM produces advanced rough and finish turning cycles, together with support for facing, boring and drilling in either canned cycle or longhand format.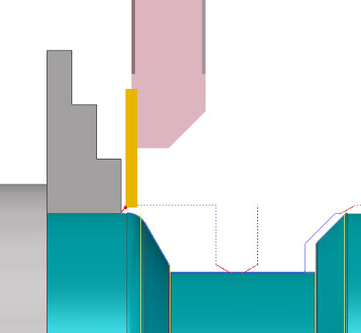 Waveform
Waveform machining is included on EDGECAM licenses at the Standard and higher product levels, no additional purchase necessary. Waveform maintains a constant chip load for high speed machining. The tool moves in a smooth path to avoid sharp changes in direction, maintaining a constant/high feedrate.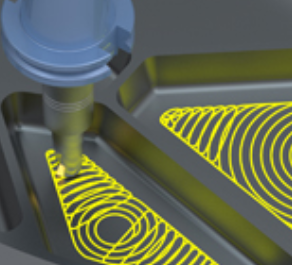 Inspect
Complex CNC machining operations can now be easily validated with in process measurements. Manufacturers who are producing high value parts can quickly and easily develop probe path and integrate measurement cycles with machining cycles. EDGECAM Inspect provides a comprehensive set of geometric features and constructions for measuring part characteristics such as webs, pockets, thickness and heights while the intuitive user interface and work flow allows the user to seamlessly transition from programming CAM cycles to measurement cycles.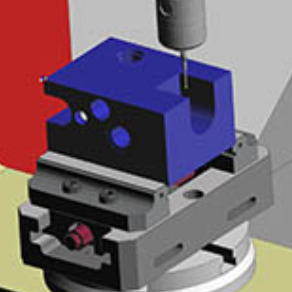 Wire EDM
EDGECAM Wire EDM provides the flexibility and confidence to manufacture 2 and 4 axis parts accurately and efficiently. Advanced functionality enables manufacture of complex shapes with irregular tapers easily.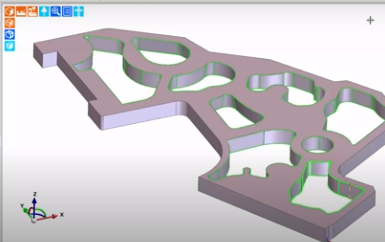 Designer Companion
The right CAD for CAM. Designer Companion for EDGECAM fills the gap between CAD and CAM. From fixture design, to part repair & modification, Designer is the ultimate CAD solution for taking geometry through to manufacture.